Driven by our passion to provide clean air, we provide comprehensive solutions for the air handling industry
Cutting edge technology fuelled by innovation
Stringent Quality Control at par with global standards
Environmental Sensitivity for a sustainable environment
"We are on a mission to serve humanity by providing the most technologically advanced air handling solutions across the globe."
RP Goel
( Chairman, Edgetech )
State-of-the-art infrastructure with top notch equipment
A robust and well-equipped infrastructure is what drives the workforce and to make sure the workforce at Edgetech is working efficiently to produce optimised output, we have state-of-the-art infrastructure in place, which is fully resourced and well-integrated with world class tools and equipment. Edgetech relies on the most advanced production equipment in building air-handling units with energy-optimized design, tailored for specific applications and geared for minimized power consumption. Spread across 1.5 lakh sq. ft, our state-of-the-art modern facility at Rohad, Haryana, is IGBC certified gold rated factory, one of India's first in the HVAC industry.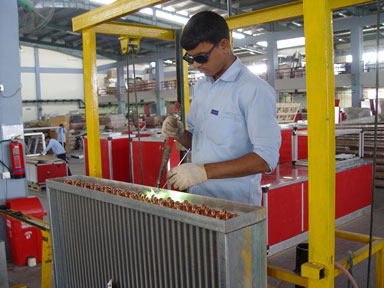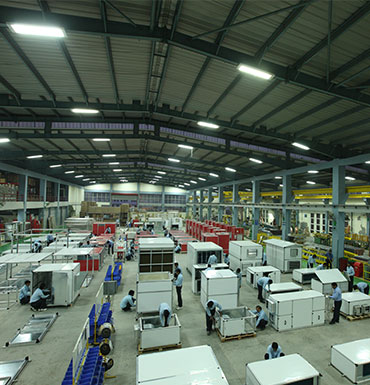 Innovation, Integrity, Expertise